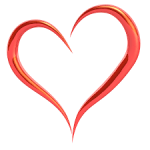 A Valentine's Day Special!
♥ Free Yoga Trial Feb 14th – 28th, 2018 ♥
Show Yourself a Little Love
We really want to share with you the joy our yoga classes have brought to so many!  The smiles we see after our classes reassures us that we are providing you a valuable service.  We offer 2 styles of yoga and if you are new to either class, you can try each of the classes 2 times.  That's up to 4 classes that are a part of your free trial!
Free trial starts next week!
February 14th and ends February 28, 2018 (some restrictions may apply). 
We recommend calling ahead to reserve your space – Yes, you can bring a friend too!
Now offering more classes! 
CLASS SCHEDULE 
(wine included)
Vinyasa Flow:  Monday 5:00 – 6:00 p.m. with Meghan
Vinyasa Flow:  Wednesday 5:00 – 6:00 p.m. with Meghan
Power Vinyasa:  Thursday 5:15 – 6:15 p.m. with Sandra