New Patients at
Maplewood Spine Chiropractic Center
We look forward to welcoming you to Maplewood Spine Chiropractic Center! Please dress comfortably for your appointment, and if you have insurance, bring your insurance card and ID. As a new patient, allow up to one hour for your first appointment.
ONLINE FORMS »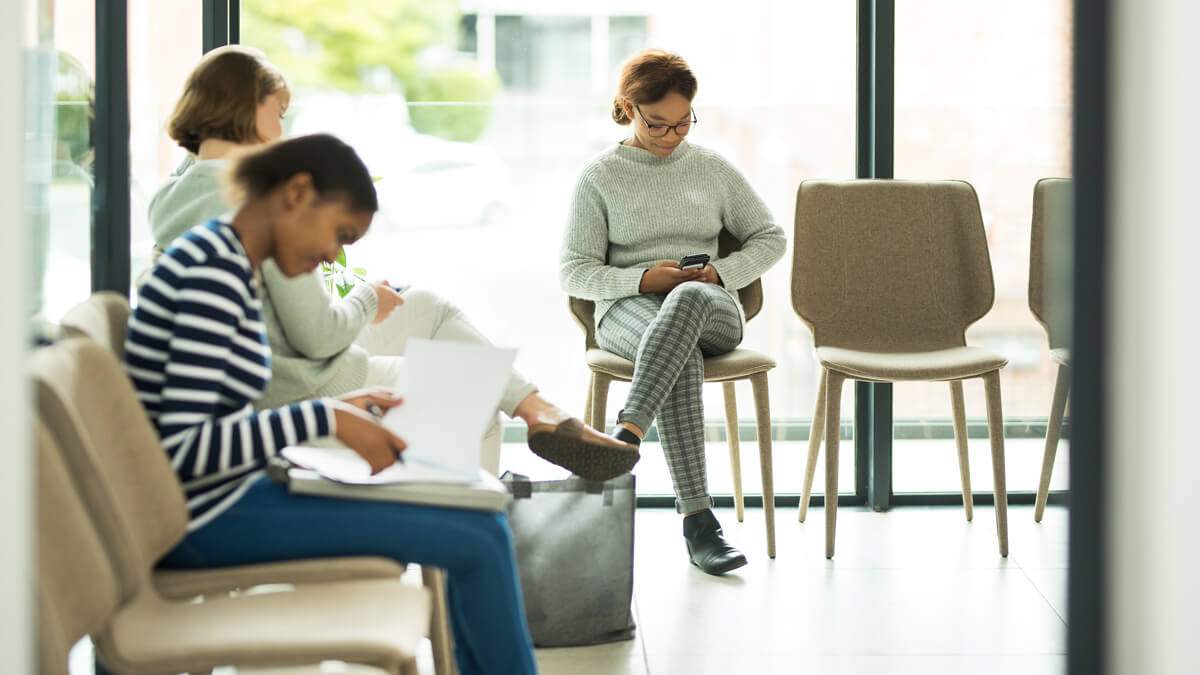 Your First Visit
We want you to feel comfortable and relaxed the moment you walk through our doors. Our cheery staff will greet you, help you with your paperwork if needed and obtain your insurance information if applicable. Meanwhile, help yourself to a warm cup of tea from the tea cart in the waiting area.
To ensure your privacy, we have individual examination rooms, where you will meet with Dr. Eastlund to discuss your history and concerns. Our chiropractor will go over your history in-depth to help determine what your conditions are, how you got them, and if they are acute or chronic. Based on your history, he will conduct a thorough examination to locate the cause of your symptoms and how severe it is. He'll check to see exactly what areas are affected—bones, joints, muscles, ligaments, nerves—and determine how we can help.
If he feels diagnostic imaging (such as X-rays or MRIs) is necessary, Dr. Eastlund will order these.
Dr. Eastlund utilizes a state-of-the-art imaging clinic conveniently located near our clinic. For our patients, this means your imaging results are not only reviewed by Dr. Eastlund, but will also be reviewed by a board-certified radiologist. You won't have to wait days for your results either, as Dr. Eastlund has immediate online access to any imaging performed there.
If your condition is something that a chiropractor can help with, Dr. Eastlund will explain your problem thoroughly before treating you during this visit. If your situation is outside the scope of the chiropractic profession, he will also explain this and refer you to the proper medical professional.
In addition to your gentle, precise chiropractic adjustment, you may receive other healing modalities at this visit, such as hot/cold packs, e-stim, ultrasound, traction or Rapid Release Therapy™. All of our care is designed specifically to treat your symptoms and condition.
Follow-up Visits
If follow-up visits are necessary, these visits typically take between 10 and 20 minutes, depending on any therapies you receive.
Get Started Today
We are in-network with most insurance plans, and we accept same-day and walk-in appointments as time allows. You may also pay with your debit card, HSA, credit cards or Apple Pay. Contact us today to book.
CONTACT US »
---
New Patients at Maplewood Spine Chiropractic Center | (651) 779-9282