Meet Dr. Greg Eastlund
Choosing Chiropractic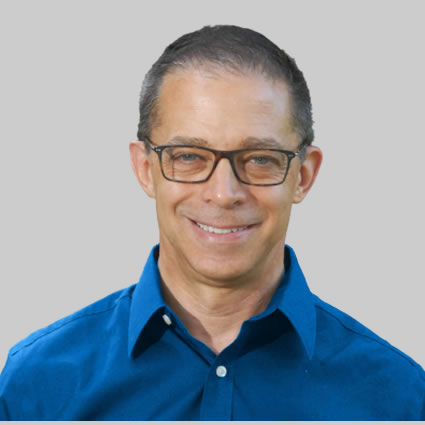 Chiropractic care has always been an integral part of Dr. Eastlund's family life. Born and raised in Stillwater, he knew at the age of 14 that chiropractic would be his career choice, after witnessing the positive effects this natural approach to healing offered his mother, Darlene. Chiropractic was the one thing that finally provided her relief from recurring headaches, neck pain and back pain, which she'd had since suffering a bad fall in her teens.
As a young child, Dr. Eastlund observed his mother transform from misery to happiness after receiving chiropractic adjustments. Based on what he observed, he decided that he wanted to help people the same way his mom was helped, and set his goal to become a chiropractor.
EXPLORE OUR SERVICES »

Dr. Eastlund received his Doctor of Chiropractic degree from Northwestern Health Sciences University in Bloomington, Minnesota. He has been practicing for over 25 years, and is committed to offering our Maplewood Spine Chiropractic Center patients outstanding care and exceptional service.
Cutting-Edge Technology
You will find Dr. Eastlund to be a caring, highly experienced chiropractor who enjoys a challenge. He frequently attends educational seminars, and keeps up with the latest innovations in chiropractic, utilizing new techniques and modalities with a proven track record of effectiveness.
Our approach to care may also include instrument-assisted adjustments using the state-of-the-art Impulse® Adjusting Instrument. We also offer Rapid Release Therapy™, which is a fast, effective method to loosen tight muscles and trigger points.
Away From the Office
In his spare time, Dr. Eastlund enjoys participating in various DIY projects with his sons, camping, hiking with friends and family, and going for walks with his wife, Kim, and Goldendoodle, Archie.
He also likes staying current with NASA and SpaceX endeavors and their beneficial contributions to society.
Dr. Eastlund has been recognized as one of the Top Chiropractors every year since 2015 by Minnesota Monthly Magazine!
Book Today
Contact us today to schedule your first appointment. No cost consultation available.
---
Dr. Greg Eastlund | (651) 779-9282
  Proud Member