Auto Accident Chiropractor In Maplewood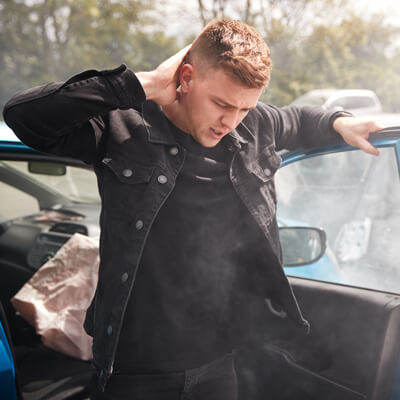 We have over 25 years experience and expertise in treating auto accident injuries. Auto injuries are some of the most serious types of injuries that we see and therefore, we use only evidence-based techniques and equipment that help us detect, diagnose, and treat auto injury conditions.
When you're in a car accident, even a minor fender bender, your body can sustain trauma to the joints, muscles, ligaments and tendons of your spine including the extremities due to the force of the impact being fully absorbed by your body.
The time it takes to heal varies from person to person, but we do our best to work as efficiently as possible to get you back to living a comfortable life.
How We May Help
At Maplewood Spine Chiropractic Center, we enhance the body's ability to heal more quickly and with better long-term outcomes by helping restore proper alignment, balance and motion to the spine and extremities.
When auto accident injuries are left unaddressed, they can lead to chronic pain, limited range of motion, and joint and spinal stiffness that can become permanent. Chiropractic care helps the body heal by restoring proper positioning to the joints, so they can heal in the correct position. We also address the soft-tissue damage using various therapeutic techniques.
What To Expect & Collaborative Care
Based on your specific injuries, we may refer you to other specialists, such as neurologists, orthopedists or physical therapists. Our goal is for you to get better quickly and sometimes that requires coordination of care with other providers to ensure your problem(s) are being addressed appropriately.
We also use diagnostic X-ray and MRI scans to accurately assess your injuries.
People often want to know how long it will take to recover from a car accident, but the truth is it's different for everyone, depending on factors like the severity of the crash, your age, and your general physical health before the crash.
Offering After-Hours Care
To make our chiropractic care more accessible, we also offer the option of after-hours care in our office when needed.
After-hours care means services are rendered after our normal posted business hours, including weekends. This service is for individuals who have limited transportation due to an auto accident yet need treatment to address common injuries such as whiplash, neck pain, headaches and back pain. If you need after-hours care for an auto accident injury, please specify this when calling. Continue reading to learn more about this service.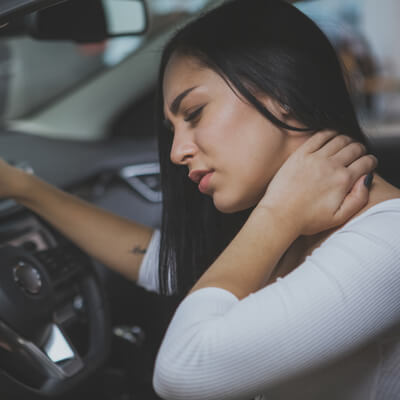 After-hours care starts with a phone call to our office to discuss your condition and needs. If you meet the criteria necessary to receive this service, we will proceed with scheduling a time that works for you. During your visit, you can expect Dr. Eastlund to review your history, perform a thorough examination, discuss with you in detail his assessment and treatment plan, which will include different physiotherapy modalities which will help ease discomfort and prepare your body for an optimal adjustment.
Please note that calls are not returned between the hours of 9:00 p.m. and 7:00 a.m. If you are experiencing a medical emergency, always call 911.
Whether you were the insured driver, or a passenger injured in an insurable automobile accident, you will not be billed for any medical services at our clinic related to the accident, regardless of who was at fault. We bill the auto insurance company directly and when applicable, correspond with your legal team regularly to help expedite the process of obtaining your medical benefits.
We have a cancellation policy for those receiving chiropractic care after hours. Our policy regarding cancellations, rescheduling less than 12 hours in advance, or no-shows will be discussed with you at the time of scheduling.
Don't Wait for Care
The sooner you seek care after a car accident, the faster and more complete your recovery is likely to be. Contact us today to schedule an appointment with Dr. Eastlund.
---
Auto Accident Chiropractic Maplewood, White Bear Lake, North St. Paul, Little Canada
MN | (651) 779-9282