Rapid Release Therapy™ In Maplewood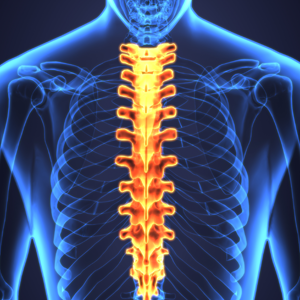 Rapid Release Therapy is a high-speed, high-frequency vibration modality to effectively loosen tight muscles and trigger points. It uses very light pressure, so it doesn't compress the tissues, allowing the vibration to deeply penetrate the muscles.
A session takes 3 to 10 minutes depending on the area being treated. It feels gentle and relaxing—unlike most percussive massage tools. Even better, it can be used on delicate areas like the hands and feet, as well as larger muscle groups like those in the back.
NEW PATIENTS »

How It Works
Rapid Release Therapy has pioneered high speed vibration therapy for over a decade. Their research determined that the optimal vibration speed for effective results is nearly 10,000 RPM.
The handheld device delivers powerful pain relief and tension relief, allowing the muscles to move more freely and feel revitalized afterwards.
Fast and Effective
Patients typically find this modality comfortable and soothing. Some benefits include:
Relieves aches and pains, loosens tight muscles
Five treatment heads to treat areas big and small
Sessions take just minutes
Treatments are gentle and relaxing
Results often felt immediately
Schedule Today
Experience Rapid Release Therapy firsthand! Contact us today to make an appointment.
---
Rapid Release Therapy™ Maplewood, White Bear Lake, North St. Paul, Little Canada MN | (651) 779-9282